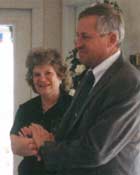 This is how the wedding began, basically everybody showing up, unloading vehicles, and talking to one another. Holly's dad, Frank Pratt, is shown talking with his sister, Penny Barham. She and her husband Clay live up in North Carolina, and we don't get to see them often enough.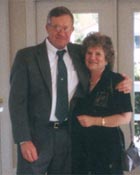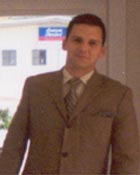 Here we see the groom, David Cross, for the first time. Odd looking fellow isn't he? (Just kidding) He met Holly earlier this year on her twenty-first birthday. Quite a present, eh?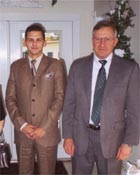 Here, David and his one-hour-in-the-future father-in-law pose for a couple of photos.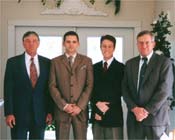 Here we see the four guys: Uncle Clay, David, me, and Dad. Guess which one knows he's going to hit the champagne as early as possible...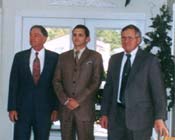 Uncle Clay (Penny's husband), David, and Dad again.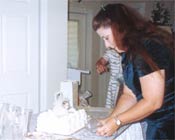 Aunt Nancy (Mom's sister) meticulously arranges the plastic forks on the table, knowing they will stay in their neat rows and columns until the cake is served. More on this later.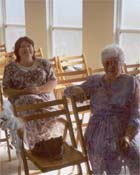 Aunt Shari (Mom's other sister), and her mom, sitting peacefully.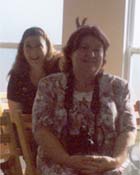 Nance and Shari, who seems to have heard something...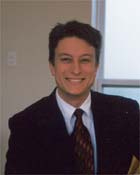 Some schmoe that showed up for free champagne.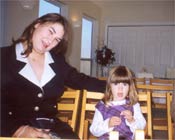 David's sister Kira and her niece.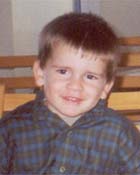 David's nephew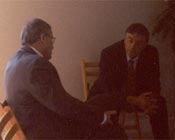 Dad and Uncle Clay discuss something deep in the gradiated light.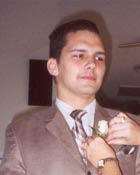 The pinning of the flowers has begun.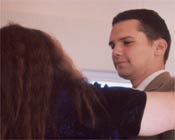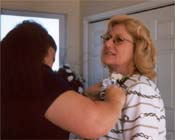 Nance pins Mom's flower on her shirt.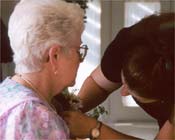 Gramma and Nance
An attendant lights the candles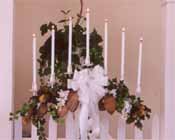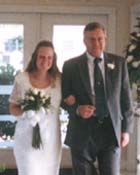 Aha! It's time!!!